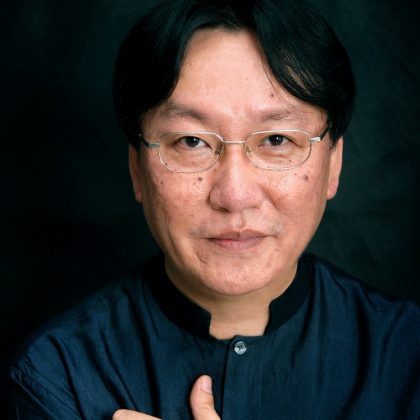 Prof. Tong is the associate professor and the Chief Executive of the Violin and Viola Teaching and Research Office of the attached middle school of the Beijing Central Conservatory (BCC). He is also a member of the Central Conservatory faculty String Quartet.
Graduated from the Central Conservatory in 1990, Tong was employed as a faculty after graduation. He studied with Prof. Shanxiu Wang, Weimin Hu, Keqiang Sui, Yaoji Lin, and Jorg-wolfgang John. He is the prizewinner of the Second National Youth Violin Competition in 1984. In 1996, he was sent by the China Education Commission to continue his study in Germany under the Germany DAAD Founding Association Scholarship. In 1998, he received his Master's degree of Music and returned to China. Many of his students had won awards in violin competitions organized by BCC, National and Japan. He was invited by the Ministry of Culture of China in 2001 to be one of the judges for National Teenagers Violin Competition. While he was studying in Germany and teaching in China, he frequently performs solo as well as chamber concerts. He performed in France, Israel and former Yugoslavia, where he received highly compliments.
The Faculty String Quartet of BCC was founded In September 1999. They performed with Hungarian Kodayi String Quartet, Bartok String Quartet and had master classes with violin master Sterner, and cello master Rusitobuvic. He has participated in Beijing International Music Festival and American Mansfield Music Festival and won a tremendous success. He was being the judge of the National Senior Violin Competition of the "Gold Bell Cup" which is organized by the China Music Association in November 2003. His student Lin Yue won the gold medal in the same competition. Lin Yue also won the fifth prize in the Second International Violin Competition of Gywongnam in South Korea in November 2004.